Before you get a bronchoscopy your temperature, pulse, and blood pressure will be taken. A plastic clip will be placed on your finger to measure the oxygen in your blood during the procedure. This is known as a pulse oximeter. Your heart rate will be monitored throughout the test, and you will receive oxygen. An IV (an intravenous line, a thin plastic catheter which goes into your vein) will be started. This is used to give you medication as needed. Medication may be used to make you drowsy and relaxed. Your throat will be sprayed with a local anesthetic to make it numb. This will make you more comfortable when the scope is passed through the throat. The bronchoscope is a long soft tube with a magnifying glass and light on the end. The tube is about as wide as a pencil. The scope is gently passed through your nose or mouth, and into your lungs. You will be able to breathe easily throughout the procedure. The doctor will be able to see into the airways, and can take samples of tissue for biopsy through the scope. You will be observed closely by the nurse during the test and afterwards, until you are fully awake and able to leave the area for discharge.
Continue Learning about Diagnostic Procedures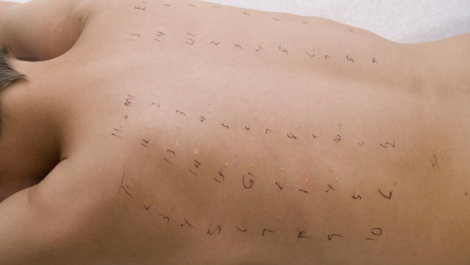 Allergy tests, echocardiograms, biopsies, semen analysis and spinal taps are just a few of the medical diagnostic procedures that are performed on patients diagnose diseases and conditions. These classification procedures do not i...
nvolve x-ray imaging or a surgical procedure, but, involve taking measurements and samples of fluids, tissues and cells. Learn more about diagnostic procedures from our experts.
More