An intravascular ultrasound (IVUS) is a coronary catheterization procedure in which a thin tube (called a catheter) is threaded through an artery up toward or into your heart. IVUS uses high-frequency sound waves to create a motion picture of your coronary arteries. A catheter carries a device called a transducer, which sends out sound waves that bounce off the artery structures. These wave echoes are converted into images on a monitor.
During an intravascular ultrasound (IVUS) test, a tiny tube (catheter) -- only about 1 millimeter in width -- with an ultrasound probe at the end is threaded over a guide wire in the artery to the area to be tested. The ultrasound catheter sends out sound waves and receives echoes from the sound waves as they bounce back from the body's tissues. These echoes are translated by a computer into images of the artery.

IVUS is useful in assessing lesions that appear to be of borderline severity on an angiogram. IVUS can measure the amount of plaque inside a blood vessel. Plaque is a fatty substance that builds up in blood vessels, eventually restricting blood flow through that vessel. The test can also help to optimize angioplasty procedures to reopen blocked arteries and can also provide information helpful in placing stents, which are tiny metal tubes that are placed in arteries to permanently prop them open when a blockage is cleared.

Intravascular ultrasound may be performed as part of a cardiac catheterization.
Continue Learning about Diagnostic Procedures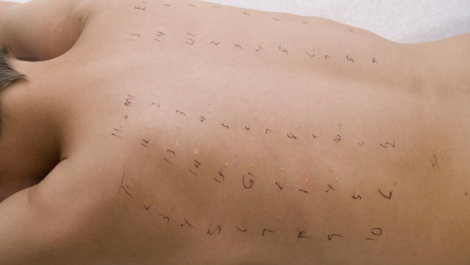 Allergy tests, echocardiograms, biopsies, semen analysis and spinal taps are just a few of the medical diagnostic procedures that are performed on patients diagnose diseases and conditions. These classification procedures do not i...
nvolve x-ray imaging or a surgical procedure, but, involve taking measurements and samples of fluids, tissues and cells. Learn more about diagnostic procedures from our experts.
More