Therapeutic ultrasound uses sound waves to reach deep tissues in order to increase blood flow, relax muscle spasms, and aid healing. To do ultrasound therapy, the technician applies a gel to your skin and rubs an ultrasound wand over the area. In a technique called phonophoresis, medication (often hydrocortisone) is added to the gel and the ultrasound transducer applied over it. Because the ultrasound encourages blood vessels to expand, this approach is thought to deliver more medication to the injured area. In a survey of orthopedic physical therapists, more than half said they would use ultrasound and phonophoresis to reduce soft tissue inflammation (in tendinitis or bursitis, for example). The techniques were also commonly used to manage pain, heal tissue, and help muscles stretch.
Continue Learning about Diagnostic Imaging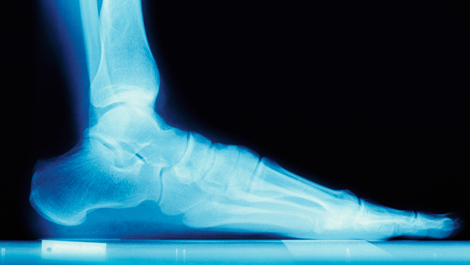 Diagnostic imaging includes ultrasounds, X-rays, CT scans and MRIs. These create images of different parts of the body and aid in diagnosing diseases and conditions allowing for a course of treatment to be prescribed. Learn more a...
bout diagnostic imaging from our experts.
More