A nuclear medicine specialist is an expert in the use of small amounts of radioactive materials to assess body functions and to diagnose and treat disease. Unlike x-rays and some other imaging tools which primarily reveal what an internal body part looks like, a nuclear medicine scan goes beyond that to show how well an organ or other body part functions.

Nuclear medicine uses radioactive tracers, which may be injected into a vein or ingested by mouth, or possibly inhaled or injected into an organ directly, depending on what is being examined or what condition is suspected. The tracer travels through the body and is taken up by specific internal organs, bones or tissues, or remain in the injected organ, causing radioactive emissions from those body parts. A special camera detects those emissions and records the information on a computer screen or film. That picture or scan is then examined by a nuclear medicine doctor or a radiologist who is a specialist in interpreting those scans.
Continue Learning about Diagnostic Imaging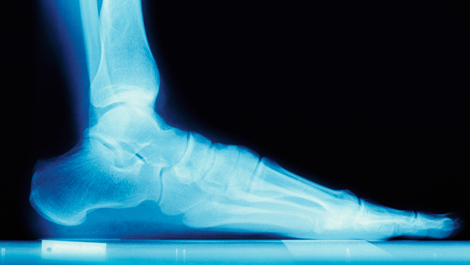 Diagnostic imaging includes ultrasounds, X-rays, CT scans and MRIs. These create images of different parts of the body and aid in diagnosing diseases and conditions allowing for a course of treatment to be prescribed. Learn more a...
bout diagnostic imaging from our experts.
More