A kidney scan, also called a renal scan, often means an ultrasound scan of the kidneys, the fist-sized organs located below the ribcage and on either side of the spine that filter blood and produce urine to carry waste out of the body. A kidney scan is used to monitor kidney function and to diagnose problems like tumors, blood clots, cysts, or kidney stones or blockages, to look for infection, swelling, or signs of injury, or determine if there is fluid retention or complications from a kidney transplant. In an ultrasound, a device called a transducer sends sound waves into the body to create an image of the organs on a screen.

Another type of kidney scan is a nuclear medicine test to check the structure and function of the kidneys. A small amount of a radioactive substance called a tracer is injected into a vein in the arm. The substance travels through the bloodstream and collects in the kidneys, enabling a special camera to take pictures of the kidneys and surrounding structures. A computer reviews the pictures and provides detailed information to the doctor about the size, position, shape and functioning of the kidneys. The scan takes about 30-60 minutes. It can be used to measure blood pressure in the renal arteries, or determine if kidneys can be saved following injury or other problems.
Continue Learning about Diagnostic Imaging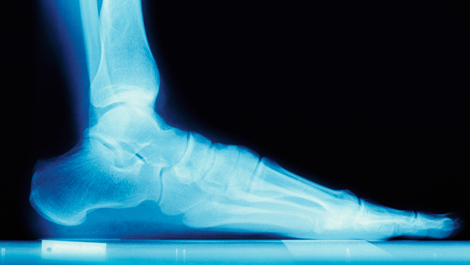 Diagnostic imaging includes ultrasounds, X-rays, CT scans and MRIs. These create images of different parts of the body and aid in diagnosing diseases and conditions allowing for a course of treatment to be prescribed. Learn more a...
bout diagnostic imaging from our experts.
More