A thyroid scan is a way for your doctor to see the shape of your thyroid. Your doctor will inject a radioactive isotope into a vein in your arm. This isotope then travels through the bloodstream to the thyroid. A camera then takes a photo of your thyroid, which is more visible than usual due to the isotope. Nontoxic goiter is seen as an overall enlargment of the thyroid. Some nodules take up the isotope more avidly than the thyroid and appear as hot spots other nodules less and appear as cold spots. Multinodular goiter often has both. Due to much better resolution, thyroid ultrasound is a better diagnostic tool for multinodular goiter. In addition, ultrasound can be used to sample any of the nodules that appear atypical.
Continue Learning about Diagnostic Imaging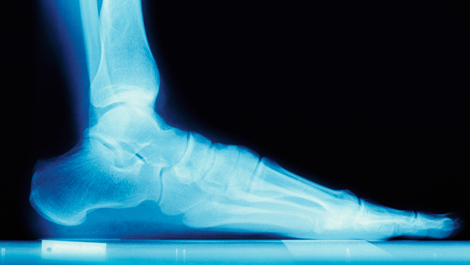 Diagnostic imaging includes ultrasounds, X-rays, CT scans and MRIs. These create images of different parts of the body and aid in diagnosing diseases and conditions allowing for a course of treatment to be prescribed. Learn more a...
bout diagnostic imaging from our experts.
More