Until the mid-1970s, radiology consisted primarily of routine X-rays, which have never been useful as a diagnostic tool for multiple sclerosis (MS). But in 1975 computerized axial tomography, more commonly known as the CAT scan, was first used in the diagnosis of MS. The CAT scan is a sophisticated X-ray technique that takes a picture of a plane in the body both before and after a dye is intravenously injected to enhance the results. Tumors, strokes, atrophy, swellings, and many other disorders never before seen in regular X-rays were now clearly defined. Researchers found that sometimes, if a double dose of dye was used, MS lesions would show up. But this proved to be unreliable.
Then, the magnetic resonance imager (MRI) was introduced to the medical community. The magnetic resonance phenomenon was actually first demonstrated in 1946 by American scientists Edward Purcell and Felix Bloch, who jointly won the Nobel Prize for physics (1952) for their discovery.
The technique has also been called nuclear magnetic resonance (NMR), but the word nuclear is misleading to patients. Actually, the magnetic resonance scanner, unlike the X-ray, involves no radiation at all. Instead, the patient is placed in a magnetic field and radio wave pulses are bounced off the body. As this occurs, the MRI measures variations in the energy level of the hydrogen atom nuclei in the cells. No harmful rays are emitted. A harmless dye called Gadolinium is used to enhance the appearance of lesions and to determine if a lesion is new or old. The test is completely safe, effective, and accurate. Patients lie inside a tunnel like machine and while some feel claustrophobic, many fall asleep during the forty-five minute test. As the radio waves are bounced off the magnetic field, a computer records the results. Almost nothing else looks like the picture of MS lesions, and for most patients the MRI means a definite diagnosis.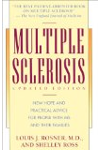 More About this Book
Multiple Sclerosis
Too often, multiple sclerosis is thought of only as "the crippler of young adults." But in fact, 75 percent of all people with MS will never need a wheelchair. In Multiple Sclerosis, Dr. Louis J....
Continue Learning about Diagnostic Imaging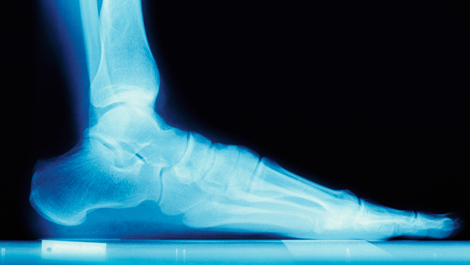 Diagnostic imaging includes ultrasounds, X-rays, CT scans and MRIs. These create images of different parts of the body and aid in diagnosing diseases and conditions allowing for a course of treatment to be prescribed. Learn more a...
bout diagnostic imaging from our experts.
More