Ultrasound uses sound waves to measure bone mineral density (BMD) at the heel, shin, or finger. The process is quite simple. For example, to measure BMD at the heel, you will be asked to place your bare foot in a device (known as a sonometer) that emits high-frequency sound waves. A computer determines the bone density by calculating how fast the sound waves pass through your heel. The machine can provide an estimate of your bone density in less than a minute.
Continue Learning about Diagnostic Imaging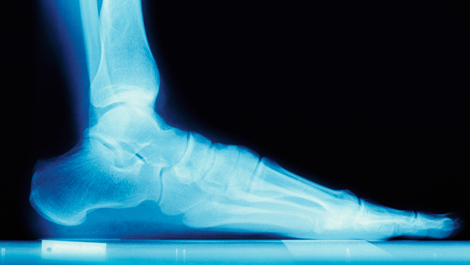 Diagnostic imaging includes ultrasounds, X-rays, CT scans and MRIs. These create images of different parts of the body and aid in diagnosing diseases and conditions allowing for a course of treatment to be prescribed. Learn more a...
bout diagnostic imaging from our experts.
More