The radiation used in medical imaging is a type with charged particles in the atom that is called ionizing radiation. This type of radiation can be beamed at or placed in your body, and it will pass through, be absorbed or be reflected by different types of tissues. The amount of radiation that passes through or bounces back from tissues in the body can be translated into images, and allow physicians to see bones, organs, blood vessels and other structures in the body to see if they are healthy or diseased. Think, for example, of an x-ray, which is the oldest form of medical imaging and has been in use in various forms for over 100 years.

Modern imaging tests that use radiation include x-ray, computed tomography (CT) scans, angiography, nuclear stress testing and radionuclide scanning. These imaging tests and others have revolutionized medicine and have largely made exploratory surgery (using surgery to identify disease) obsolete.

Continue Learning about Diagnostic Imaging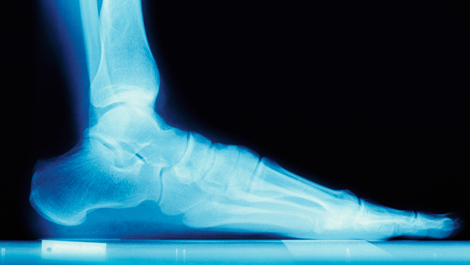 Diagnostic imaging includes ultrasounds, X-rays, CT scans and MRIs. These create images of different parts of the body and aid in diagnosing diseases and conditions allowing for a course of treatment to be prescribed. Learn more a...
bout diagnostic imaging from our experts.
More