For the dual energy x-ray absorptiometry (DXA) procedure, a machine sends x-rays through bones in order to calculate bone density. The process is quick, taking only five minutes. And it's simple: you lie on a table while an imager passes over your body. DXA is the most commonly used method of assessing bone mineral density (BMD), and it has emerged as the gold standard of BMD testing. This technology can measure BMD at any spot in the body, but is usually used to measure it at the spine, hip, or wrist, or for the total body. DXA can compute the density of bone in any region of the body, and it does so with only one-tenth of the radiation exposure of a standard chest x-ray.
Continue Learning about Diagnostic Imaging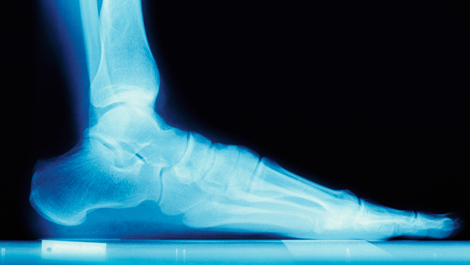 Diagnostic imaging includes ultrasounds, X-rays, CT scans and MRIs. These create images of different parts of the body and aid in diagnosing diseases and conditions allowing for a course of treatment to be prescribed. Learn more a...
bout diagnostic imaging from our experts.
More