A bone-density test evaluates the strength of your bones by measuring a small part of one bone or a few bones. These assessed bones represent the rest of your skeleton. The most common test, the DXA test, uses a small amount of x rays for this measurement. The areas most commonly measured are the hip, the lumbar spine in the lower back, and the forearm. The test results show how your bone density compares to that of a normal young adult, as well as to other people in your age group. The results will show whether your bone density is at a point that places you at higher risk for injury. Whether your score is low or high, your doctor might recommend adding calcium and vitamin D to your diet, starting a regular exercise program, and using medications to build bone.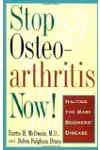 In a bone density test, bone mineral density (BMD) is measured in the hip and spine, because osteoporosis raises the risk of fractures in these areas, and because broken bones in the hip and spine are potentially more disabling.

The test results come back as what's called a "T-score," which shows how much higher or lower your BMD is than that of a healthy 30-year-old adult. A range of -1 and above indicates normal BMD, between -1 and -2.5 indicates low BMD, which is sometimes referred to as osteopenia, and -2.5 and below indicates osteoporosis. If your T-score is -2.5 or below, it's likely your doctor will recommend a bisphosphonate medication to reduce the risk of fracture. These potent bone medications should be considered after completing a thorough bone evaluation, including history, physical exam and laboratory testing of your kidney function, calcium levels and vitamin D levels.
Continue Learning about Diagnostic Imaging