The U.S. Preventive Services Task Force (USPSTF) recommends that women who are sixty-five years old and older be screened routinely for osteoporosis although there have been no gold standard studies—randomized controlled clinical trials—showing that testing of bone mineral density (BMD) leads to better health outcomes. The USPSTF recommends that routine screening begin at age sixty for women who are at &quotincreased risk" for osteoporotic fractures. The exact risk factors that should trigger screening in women between sixty and sixty-five are debated. Lower body weight (under 155 pounds) is the single best predictor of low BMD. At any given age, African- American women on an average have higher BMD than white women and are less likely to benefit from screening. This difference may be accounted for by difference in body size. African-American women with risk factors (such as low body weight or previous fractures) should be evaluated for bone health in the same way as white women are. The prevalence of osteoporosis in Mexican-American women is similar to that in white women.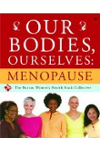 More About this Book
Our Bodies, Ourselves: Menopause
FROM THE EDITORS OF THE CLASSIC "BIBLE OF WOMEN'S HEALTH," A TRUSTWORTHY, UP-TO-DATE GUIDE TO HELP EVERY WOMAN NAVIGATE THE MENOPAUSE TRANSITION For decades, millions of women have relied on Our...
Continue Learning about Diagnostic Imaging