Oxytocin is a hormone with powerful anti-stress effects.
Contemplate a non-stressful day or an episode of relaxation related to euphoria. Normally, nothing can antagonize this moment. This is the attitude, strength and will necessary when weight loss is the goal.
Oxytocin works to suppress blood pressure and cortisol as it increases CCK and insulin. This ignites a metabolic process to reduce the intake of kcalories and reduce hunger by slowing the digestion of fat.
Seeking positive interactions with other people on a physical level and a psychological level can help you shed weight, and maintain a healthy weight. How? Evidence shows that increased amounts of oxytocin (a hormone that makes you feel good and calm) may be able to decrease blood pressure and lower the effects of stress. This raises levels of a substance called CCK, which helps you control appetite.

Research shows that you increase oxytocin levels is through an increase in social interaction and touch. If nothing else, it's a darn good reason to schedule that weekly massage. And it may help reinforce why things such as meditation and hypnosis—suspected to increase oxytocin—can be helpful with weight loss. Also, while there's as much data on this as on binge eating in supermodels, the fear of touch and lack of oxytocin release may be one reason while the abused individual often has weight problems.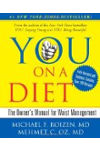 Continue Learning about Diagnostic Agent