Diabetes is a systemic disease and one of the leading causes of visual loss. Diabetes may be associated with leakage of blood vessels in the eye and development of new, abnormal types of circulation within the retina. Over the past 30 years ophthalmologists have developed accurate staging and treatment protocols for the various stages of diabetic eye disease. Vision loss can be significantly reduced and sometimes prevented through careful screening and evaluation by an ophthalmologist. Typically we work closely with internal medicine, family practice physicians and endocrinologists to coordinate the care of our patients. As ophthalmologists we are often able to detect the earliest stages of diabetes in our patients and impact overall impact of this disease on our patients.
Diabetes can cause several complications in different organ systems such as the eye. This can occur whether the diabetes is well controlled or not. Diabetes can cause early cataracts and glaucoma. Diabetes can also cause diabetic retinopathy. All of these things can be treated if caught at an early stage. Therefore all diabetics need to have regular dilated eye exams by an EyeMD. The frequency of the exam is determined by the length of time of diagnosis of diabetes and whether or not your eyes have any changes associated with diabetes.
Retinal disease and vision loss are common -- and, understandably, feared -- problems in diabetes. If you have diabetes or prediabetes you'll need to see an ophthalmologist or optometrist at least once a year; be sure to tell the eye doctor you have diabetes. Getting the tests to check vision or determine the lens prescription for your glasses is not enough; you'll need a retina exam and screening for glaucoma. If you see an optometrist, make sure that he includes these tests. Some PCP offices or clinics may have the equipment to take photos of your retina; these images can be sent to an eye specialist for evaluation.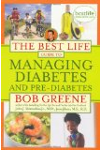 Continue Learning about Diabetic Retinopathy (Eye Damage)