The pain of neuropathy can really cause suffering; people describe it as a burning or electrical-type pain in their feet. Neuropathic pain is usually worst at night as one is trying to fall asleep. People often say that even the covers lying on their feet cause pain. Good blood sugar control often reduces the pain of neuropathy, and many medications are effective for pain relief, including antidepressants such as nortriptyline (Pamelor) and duloxetine (Cymbalta), and anti-seizure drugs such as gabapentin (Neurontin) and pregabalin (Lyrica).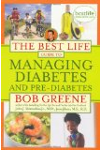 The first step in treating neuropathic pain in people with diabetes is to get blood sugar under better control, through diet and medication, so that the condition does not get worse. Special care of the feet, including wearing good shoes and checking feet for cuts or infections, is also important.

For the pain itself, prescription painkillers, low doses of antidepressants, or some anticonvulsant medications may help. Talk to your doctor about medication options. Self-care measures can also help relieve neuropathic pain, including regular walks, warm baths, and elastic stockings to help relieve leg pain.

Continue Learning about Diabetic Neuropathy (Nerve Damage)