In general, the treatment options for idiopathic peripheral neuropathy are the same as for diabetic neuropathy. One difference, however, is that tight control of blood sugar is important for those with diabetic neuropathy.
The term "neuropathy" means nerve disease.
Peripheral neuropathy is nerve disease involving branches of nerves that are farthest away from their origins in the spinal cord. For example, peripheral neuropathy most commonly affects the hands or feet, It causes burning, tingling or numbness.
Peripheral neuropathy may be caused by a number of conditions, including:
diabetes
a nutritional problem (such as B12 deficiency)
infection (such as HIV or Lyme disease)
auto-immune disease (such as vasculitis or Guillain-Barré syndrome)
nerve compression, such as carpal tunnel syndrome
alcoholism
poor circulation
poison or toxin exposure (such as arsenic, lead or mercury)
trauma
tumors, including those that are cancerous or noncancerous
genetic mutations
Idiopathic peripheral neuropathy is diagnosed when the nerve disease occurs for no identifiable reason.
Treating the underlying condition is helpful when a cause can be identified. As mentioned, tight control of blood sugar can reduce the incidence of neuropathy caused by diabetes. Wrist splints or surgery can be helpful when carpal tunnel syndrome is to blame.
Drug treatments for idiopathic peripheral neuropathy include:
pain relievers, such as ibuprofen, naproxen or acetaminophen
amitriptyline (Elavil)
gabapentin (Neurontin)
phenytoin (Dilantin)
carbamazepine (Tegretol)
pain-relieving creams, such as those containing capsaicin
lidocaine and/or steroid injections
To be considered "idiopathic," known causes of neuropathy must be excluded.
See your doctor for appropriate testing and to discuss all your treatment options.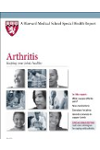 Continue Learning about Diabetic Neuropathy (Nerve Damage)