In addition to your doctor, you need someone trained to help you with the day-to-day challenges of living with diabetes. Diabetes educator nurses and dietitians, plus your doctor, are the core members of your health care team.
A certified diabetes educator (CDE) is a health professional (registered nurse [RN], registered dietitian [RD], pharmacist, physician, etc.) who has been trained and "certified" as an expert in diabetes education and management.

A "diabetes dream team" would consist of your primary care doctor, an endocrinologist and a registered dietitian. An endocrinologist is a doctor that specializes in diseases of the glands and diabetes falls in this category. A registered dietitian can teach you how to modify your diet in order to keep your blood sugar under control. This team covers all the bases.
There are several key people that should be on your health care team if you have diabetes. The team should consist of your primary care giver, a nurse educator (RN), a registered dietitian, as well as an endocrinologist. With the help of all of these specialists they should meet your needs that you have and be able to answer your questions regarding diabetes. A dietitian will help you determine your food needs, an endocrinologist is someone that specializes in treating diseases of the endocrine system, including diabetes and lastly, an RN will guide you in how to live your day to day life with diabetes.
A Endocrinologist, primary care Physician, Registered Dietitian, Registered Nurse, Diabetes Educator of which may be a nurse or dietitian, exercise specialist, Psychologist, Podiatrist, and Ophthalmologist are part of a diabetes health care team.
When it comes to diabetes, I push self-reliance, self-management, and your personal responsibility to take care of yourself. But when the fight gets hairy, there's nothing wrong with calling in reinforcements in the form of your medical team. Your doc is in charge. But diabetes educators, nutritionists, exercise physiologists, and assorted specialists can all play a part in your fight against diabetes.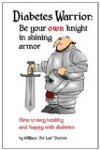 Because diabetes affects your entire body, literally from head to toe, your diabetes healthcare team may, in addition to your primary physician or endocrinologist, include a nurse-educator, registered dietician, dentist, eye doctor, exercise physiologist, podiatrist (foot specialist), and other health professionals. You are an important part of your healthcare team as well.
Your diabetes team should include your primary care physician along with an endocrinologist, certified diabetes educator and a nutritionist. You should also visit an ophthalmologist once a year, and other providers, such as a podiatrist for your feet, a nephrologist for your kidneys or a cardiologist for your heart when needed. The most important members of the team are, of course, you the patient, and the other members of your household!
Your diabetes healthcare team should include you, family members, a physician, a diabetes educator, and a lifestyle coach (trainer/nutritionist). Watch as endocrinologist Reza Yavari, MD, discusses who should be included on a diabetes care team.
Your diabetes healthcare team should include a doctor, dietician, exercise physiologist and a psychologist, says Steven Edelman, MD, director of Taking Control of Your Diabetes. In this video, he explains who should be the most involved in your care.
To help manage your diabetes, you should be surrounded by people who are willing to support you. Your diabetes treatment team should include the following people:
family member or close friend(s)
family doctor and nurses
endocrinologist
diabetes educator
dietitian
pharmacist
mental health provider
podiatrist
eye care specialist
primary healthcare provider
Continue Learning about Diabetes