The cause of type 1 diabetes is genetic, with no known way to prevent it and no cure. It commonly starts right after viral infection, and symptoms include:
Frequent urination, especially at night
Significant weight loss
Increased thirst and appetite
From Good Kids, Bad Habits: The RealAge Guide to Raising Healthy Children by Jennifer Trachtenberg.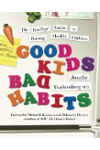 Children with type 1 diabetes don't produce insulin, meaning their body can't use sugar to produce energy. There are many symptoms of type 1 diabetes in children. Most significantly, children wake up at night several times to empty their bladder, and they are always thirsty. Both together lead to significant dehydration, which is one of the earliest manifestations of diabetes.
Symptoms of type 1 diabetes in children include feeling tired and hungry. Children with type 1 diabetes may also lose weight. The body will try to get rid of all the extra glucose in the blood by peeing it out. This means children need to go to the bathroom a lot and might feel super thirsty.
Continue Learning about Diabetes