By 2003 diabetes had become the fifth-leading cause of death in America, with some 18.2 million Americans living with the disease. More than half the nation's diabetics were women, and one out of every four black women fifty-five and older had the disease. Diabetes had a hold on more than 8 percent of whites and more than 11 percent of blacks. While all diabetics are at a higher risk for kidney failure, stroke, heart attack, lower limb amputations, and blindness, black diabetics were at a higher risk of these devastations than nonblack diabetics. In 2005 the CDC reported that the number of Americans living with diabetes increased by 14 percent, up to 20.8 million. The CDC also reported that 41 million Americans had prediabetes and thus were at risk of contracting type 2 diabetes.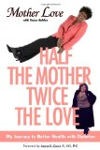 Continue Learning about Diabetes
Diabetes mellitus (MEL-ih-tus), often referred to as diabetes, is characterized by high blood glucose (sugar) levels that result from the body's inability to produce enough insulin and/or effectively utilize the insulin. Diabetes ...
is a serious, life-long condition and the sixth leading cause of death in the United States. Diabetes is a disorder of metabolism (the body's way of digesting food and converting it into energy). There are three forms of diabetes. Type 1 diabetes is an autoimmune disease that accounts for five- to 10-percent of all diagnosed cases of diabetes. Type 2 diabetes may account for 90- to 95-percent of all diagnosed cases. The third type of diabetes occurs in pregnancy and is referred to as gestational diabetes. Left untreated, gestational diabetes can cause health issues for pregnant women and their babies. People with diabetes can take preventive steps to control this disease and decrease the risk of further complications.
More