Islet cell transplantation is an experimental procedure that involves removing islet cells from a donor pancreas and transplanting them into the body of the recipient. There is no surgery involved in islet cell transplantation. Instead, a needle is placed directly into the liver through the skin and the islet cells are injected into the portal vein so that they can begin to produce enough insulin to maintain a normal blood sugar without the need for extra insulin injections.

The goal of islet cell transplant is to inject enough islet cells into the person so that they begin to produce insulin for maintaining normal blood sugar without the need for extra insulin injections.
Pancreas transplantation may replace the insulin-producing cells lost in type 1 diabetes, but a less invasive way to restore insulin production in these individuals is with islet cell transplantation. The insulin-producing beta cells in the pancreas are scattered in little clusters called islets, or islands, and these cells can be extracted and purified from the pancreas of a deceased organ donor. Often two or three donor pancreases are required to yield sufficient numbers of cells for one transplantation, so the availability of donor pancreas tissue is an even more serious problem than with pancreas transplantation.
The advantage of islet cell transplantation is that the insulin-producing cells are given to someone intravenously, via a vein to the liver, without the need for major surgery. The liver is more accessible than the pancreas, and the transplanted insulin-producing cells function perfectly well in the liver. Anti-rejection drugs are needed after islet cell transplantation because the body will try to reject the new cells even though they're not transplanted as a whole organ. Here, too, the autoimmune process that led to diabetes in the first place may attack the transplanted cells.
In a study, only about 10 percent of those who had received islet cell transplantation were off of insulin completely after five years, but many of those who still took insulin needed less and had much less volatility in their blood sugar levels. In some ways, they became a bit more like people with type 2 diabetes: they had some insulin in their bodies, just not enough to meet their needs completely.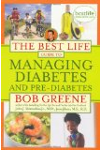 Researchers are testing transplanting only the islet cells of the pancreas. These are the cells in the pancreas that secrete insulin. The islets also sense glucose levels in the blood and dispense the right amount of insulin to the blood. Scientists believe that transplanting islet cells is less dangerous than transplanting the whole pancreas. They have developed ways to prepare islet cells from the pancreas. Researchers in Canada developed a method of transplanting islets that uses a larger number of islet cells and a new type of drug therapy to suppress the immune system. Islet cell transplantation is now being done in a few specialty centers in the United States. But, immune rejection of islet cells is an even bigger problem than in pancreas transplants.
Continue Learning about Diabetes
Diabetes mellitus (MEL-ih-tus), often referred to as diabetes, is characterized by high blood glucose (sugar) levels that result from the body's inability to produce enough insulin and/or effectively utilize the insulin. Diabetes ...
is a serious, life-long condition and the sixth leading cause of death in the United States. Diabetes is a disorder of metabolism (the body's way of digesting food and converting it into energy). There are three forms of diabetes. Type 1 diabetes is an autoimmune disease that accounts for five- to 10-percent of all diagnosed cases of diabetes. Type 2 diabetes may account for 90- to 95-percent of all diagnosed cases. The third type of diabetes occurs in pregnancy and is referred to as gestational diabetes. Left untreated, gestational diabetes can cause health issues for pregnant women and their babies. People with diabetes can take preventive steps to control this disease and decrease the risk of further complications.
More