If you have diabetes, you should call your doctor:
If your sugars are above about 250 for more than twenty-four hours.
If your ketones are high and won't come down after several hours of treatment.
If you're losing weight.
If you can't keep down fluids or are losing more fluids with vomiting or diarrhea than you can keep down.
If you develop abdominal pain.
If you notice a change in your breathing.
If you have a high fever that won't come down.
If you or a family member find that you are confused or sleepy and difficult to awaken.
These all may be signs of DKA or HHS. If you can't reach your doctor and your situation is not getting better, you may have to call 911 or have someone take you to a hospital emergency room. Diabetes that's badly out of control is a medical emergency. It's a problem that's easy to treat in its early stages, but more difficult to manage and sometimes even fatal if allowed to go on.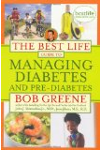 Warning signs of type 1 diabetes include the three "P"s:
polyuria (urinate too much)
polydypsia (very thirsty and drink too much)
polyphagia (very hungry)
Thank you for this question: it is vital to the well-being of many patients diagnosed with diabetes.
Please check your blood sugars at least twice a day or more, if that is what is recommended by your health care provider.
If your blood sugars are over 250, please check for ketones in your urine. If you do not have this resource at your home, make an appointment to your health care provider. Ketones in urine or high blood sugars can lead to diabetic emergencies.
If you are sick, check your blood sugars at least every four hours. Do not stop taking your insulin or medicine. Call your healthcare provider if you are having diarrhea or vomiting or cannot keep any food down.
If you notice you have a blister, sore or another abnormality in your feet, and it is getting larger or seems infected, go to your podiatrist or health care provider.
If you have changes in vision, contact your ophthalmologist.
If you start to notice that, despite all your efforts, your blood sugars are not under control, contact your health care provider.
The best way to prevent diabetic emergencies is to regularly check your blood glucose levels, take your medications as prescribed, eat well, exercise, learn to cope with your stress and keep all appointments with health care providers.
Continue Learning about Diabetes