For each time period tested, record any food you've eaten. Be specific; for instance, make sure to include precise amounts of food (¾ cup fat-free milk, 1 slice whole wheat toast spread with 2 teaspoons of peanut butter).
Record carbohydrates for the entire meal using food labels or you can look up the carbohydrate content of thousands of foods. For instance, if you had a salad made of 3 cups lettuce (5 grams of carbohydrate), ½ cup grapes (8 grams of carbohydrate), 2/3 cup chicken strips (0 gram of carbohydrate), and olive oil and lemon juice (0 gram of carbohydrate), along with two Wasa Sourdough Crispbreads (18 grams of carbohydrate), your carbohydrate tally would be 5 + 8 + 18, or 31 grams of carbohydrate for that meal.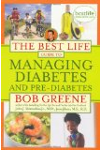 Continue Learning about Diabetes
Diabetes mellitus (MEL-ih-tus), often referred to as diabetes, is characterized by high blood glucose (sugar) levels that result from the body's inability to produce enough insulin and/or effectively utilize the insulin. Diabetes ...
is a serious, life-long condition and the sixth leading cause of death in the United States. Diabetes is a disorder of metabolism (the body's way of digesting food and converting it into energy). There are three forms of diabetes. Type 1 diabetes is an autoimmune disease that accounts for five- to 10-percent of all diagnosed cases of diabetes. Type 2 diabetes may account for 90- to 95-percent of all diagnosed cases. The third type of diabetes occurs in pregnancy and is referred to as gestational diabetes. Left untreated, gestational diabetes can cause health issues for pregnant women and their babies. People with diabetes can take preventive steps to control this disease and decrease the risk of further complications.
More