This is a great and very necessary question.
First, take your blood sugar when your rise in the morning.
About two hours after breakfast take your blood sugar again.
If you get insulin or medication before dinner, take your blood sugar an hour before dinner.
If you take insulin at night take your blood sugar one hour before that.
If you are ill or extremely stressed take your blood sugar at least every four hours.
Before exercise take your blood sugar. If your reading is lower than normal you may need a snack: especially before strenuous exercise such as shoveling snow or swimming.
A key to successful diabetes management is knowing blood glucose readings.
Though all blood sugar readings are helpful, certain readings -- such as those taken in the morning, before meals, two hours after meals, and before bedtime -- provide particularly valuable clues as to whether your overall diabetes management is working well. You and your doctor may come up with a testing schedule; if not, here is a common approach that will provide plenty of information without your having to test your sugar constantly.
Common monitoring pattern:
Day 1
Check your fasting sugar first thing in the morning, before
breakfast or any activity.
Check again 2 hours after breakfast (start counting the time at
the beginning of the meal).
Day 2
Check right before lunch.
Check again 2 hours after lunch.
Day 3
Check right before dinner.
Check again 2 hours after dinner.
Day 4 and after
Repeat the above cycle, choosing a different meal each day.
If there are several hours between the after-dinner test and when
you go to bed, do a pre-bedtime test some days.
On a few occasions, set an alarm clock and do a test in the middle
of the night (2 or 3 A.M. for most people); this is especially
valuable if you wake up with a high blood sugar level or do
not sleep well.
Be sure to record each number in a separate column so that all the pre-breakfast values are in one column, all the after-breakfast values are in a separate column, etc. This will allow you to quickly see where you often have trouble with blood sugar control.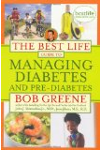 Depending on the medication you're taking, you may need to check your blood sugar only once a day. In this video, Ronald Tamler, MD, clinical director of the Mount Sinai Diabetes Center, discusses blood sugar testing.
Continue Learning about Diabetes