All CGM systems have software. Some include it as part of the package, others make you buy it. Some are desktop based. Some are web-based. Big differences come into play when you look at data filtering options.
Can you look just at Sundays for the last three months?
Can you just look at lows?
Can you display your day from 6 a.m. instead of from midnight?
How is the sensor data displayed?
Do you get nice smooth lines, or plots of crazy dots, squares, and triangles?
Do you use a Mac? Mac users are generally screwed when it comes to medical device software. If you use a Mac you'll probably want a web-based software, just make sure there is a way for you to get your data to the web from your system.
Also, consider download type. Cable, infrared, RF, or Blue Tooth. What are your options? What will be easiest for you? What will work best with your computer system?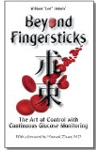 Continue Learning about Diabetes