A study has indicated that, for patients with functioning kidneys, survival rates of patients who receive pancreas-only transplants are worse than the survival rates of patients who manage their diabetes with conventional therapy (insulin, diet, etc.). Therefore, the decision to have a pancreas-only transplant should be very carefully considered by both the patient and physician. Because of the lower survival rates seen with pancreas-only transplants, and because a pancreas transplanted along with a kidney is less likely to fail than a pancreas transplanted alone, pancreas transplants are nearly always done only in people with type 1 diabetes who are getting or already have a transplanted kidney.
Pancreas transplantation is sometimes used to restore insulin production in type 1 diabetes. This is a major surgical procedure with a high risk of complications, so it is done only in those people whose blood sugar levels absolutely can't be controlled by other means.
The availability of organs is quite limited because they cannot be donated by a living person. We have only one pancreas and removing it causes serious problems. Even when a pancreas does become available from a deceased donor, there is a risk of rejection, as with all organ transplantation, so long-term success isn't guaranteed. In addition, the same autoimmune process that destroyed the insulin-producing beta cells in the person's own pancreas is likely to attack the cells in the transplanted pancreas.
The majority of people who undergo pancreas transplantation also have kidney failure and need a kidney transplant. The kidney transplant has a higher likelihood of success, and the same drugs are used to prevent rejection of both the transplanted kidney and pancreas.
Therefore, if a person needs a kidney transplant and there is a suitable pancreas available, it's much easier to justify the pancreas transplant than for someone who needs only the pancreas.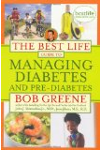 Continue Learning about Diabetes