Sharing a CGM monitor with other people with diabetes means that you have a CGM that you sometimes wear. This is better than not having access to one at all.

Maybe you need to start off with a 30-daywear. Sort of boot camp for your diabetes. Get a clear picture of what is going on inside your body for two weeks, and spend the next two weeks fixing it.

Then follow up on a scheduled basis. Wear your CGM a week per month after "boot camp" to be sure both you and your therapy are on track.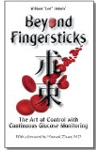 Continue Learning about Diabetes