You should know the following about sensor wear limits for your CGM monitor:

How many days is the sensor approved for wear?

How long do people actually wear them in the field?

How easy or difficult is it to "re-boot" the sensor to stretch the wear length?

If you choose to re-boot will you be running again right away or do you have to wait through a fresh start-up period?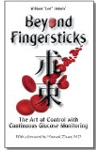 Continue Learning about Diabetes