If you have diabetes, seeing an endocrinologist is important because they specialize in diabetes and metabolism, and have the latest information on the issues that impact the disease. Watch as endocrinologist Reza Yavari, MD, describes his specialty.
An endocrinologist is a physician who specializes in treating diseases of the hormone-producing glands. As insulin is a hormone, diabetes is considered a hormonal disorder. Endocrinologists also treat thyroid disease, pituitary disorders, high or low blood calcium, adrenal problems, and low testosterone or other sex hormone disorders. Some endocrinologists specialize in fertility issues, including the treatment of polycystic ovary syndrome, a common condition in women of childbearing age that often coexists with prediabetes. In many areas of the country there is a shortage of endocrinologists, particularly given the rapid increase in the prevalence of diabetes. Most people with type 2 diabetes will not need to see an endocrinologist, but many people with type 1 diabetes and those with type 2 who have had difficulty managing their blood sugar levels will benefit from seeing someone in this specialty.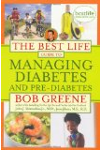 Continue Learning about Diabetes
Diabetes mellitus (MEL-ih-tus), often referred to as diabetes, is characterized by high blood glucose (sugar) levels that result from the body's inability to produce enough insulin and/or effectively utilize the insulin. Diabetes ...
is a serious, life-long condition and the sixth leading cause of death in the United States. Diabetes is a disorder of metabolism (the body's way of digesting food and converting it into energy). There are three forms of diabetes. Type 1 diabetes is an autoimmune disease that accounts for five- to 10-percent of all diagnosed cases of diabetes. Type 2 diabetes may account for 90- to 95-percent of all diagnosed cases. The third type of diabetes occurs in pregnancy and is referred to as gestational diabetes. Left untreated, gestational diabetes can cause health issues for pregnant women and their babies. People with diabetes can take preventive steps to control this disease and decrease the risk of further complications.
More