Type 2 diabetes occurs when insulin that the body produces is less efficient at moving sugar out of the bloodstream. Type 2 diabetes is characterized by insulin resistance, requiring increasing amounts of insulin to be produced by the pancreas to control blood glucose levels and usually occurs in adults who are overweight.
Risk factors for type 2 diabetes in children include children:
with prediabetes (impaired glucose tolerance (IGT) and/or impaired fasting glucose (IFG))
with a family history of diabetes
who are overweight
with low HDL cholesterol or high triglycerides, high blood pressure
of certain racial and ethnic groups (e.g., Non-Hispanic Blacks, Hispanic/Latino Americans, Asian Americans and Pacific Islanders, and American Indians and Alaska Natives)
Find out if you are at risk for prediabetes or diabetes at www.diabetes.org/risktest
Risk factors for your child getting type 2 diabetes include:
Low activity levels
High BMI
Family history
Poor diet
Carried weight mostly around the middle
Ways to to reduce risk include:
Improve overall lifestyle habits.
Slowly increase activity to 60 minutes per day, aerobic and strength.
Evolve daily food intake to replace simple sugars with complex carbohydrates.
From Good Kids, Bad Habits: The RealAge Guide to Raising Healthy Children by Jennifer Trachtenberg.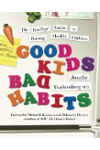 Dr. Francine Kaufman, a diabetes expert, talks about the risk factors of Type 2 diabetes in children.
One major risk factor for the development of type 2 diabetes in children is obesity. Your child can reduce his or her risk of type 2 diabetes by maintaining a healthy weight and getting regular exercise.
Continue Learning about Diabetes