There is increasing evidence that people who sleep less than 6 or 7 hours a night have a higher risk for diabetes. Researchers at the University of Chicago found that losing just 3 to 4 hours of sleep over a period of several days is enough to trigger metabolic changes that are consistent with a prediabetic state. The body's ability to keep blood glucose at an even level declines significantly.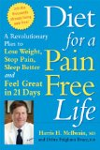 While sleep may not seem like it belongs in the same category as words that revolve around weight, it actually has everything to do with weight and whether or not you're at risk for diabetes. Two fascinating studies prove it:

1. One study out of a sleep lab at Penn State College showed that insomniacs who slept only five to six hours a night had greater odds of developing diabetes.

2. The other study, this one from the University of Chicago and published in the Journal of Clinical Endocrinology and Metabolism, demonstrated that sleep deprivation mixed with sedentary living and free access to food can change the body's physiology to the point it resembles that of a prediabetic. In other words, the body's insulin resistance and glucose tolerance shifts, leaning toward a dangerous condition that's a precursor to full-blown diabetes.

Continue Learning about Diabetes