There are several reasons to keep a medication list. For one thing, studies show surprisingly poor communication between physicians and their patients regarding medications. Maybe the doctor thought she said to take the pill twice a day, but you understood it to be once a day. And if, like most people, you see more than one doctor, you're probably the only one who knows what they've all prescribed. Last, medical records are often incomplete or inaccurate. Your list can set things right.
Include the name of each medication, the tablet or capsule strength, how many tablets or capsules you take, and when you take them. Update the list every time there is a change. If you take insulin, indicate what type, how many units, and when you take it. Be sure to also include any over-the-counter medicines, vitamins, or supplements you take.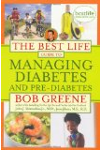 Continue Learning about Diabetes
Diabetes mellitus (MEL-ih-tus), often referred to as diabetes, is characterized by high blood glucose (sugar) levels that result from the body's inability to produce enough insulin and/or effectively utilize the insulin. Diabetes ...
is a serious, life-long condition and the sixth leading cause of death in the United States. Diabetes is a disorder of metabolism (the body's way of digesting food and converting it into energy). There are three forms of diabetes. Type 1 diabetes is an autoimmune disease that accounts for five- to 10-percent of all diagnosed cases of diabetes. Type 2 diabetes may account for 90- to 95-percent of all diagnosed cases. The third type of diabetes occurs in pregnancy and is referred to as gestational diabetes. Left untreated, gestational diabetes can cause health issues for pregnant women and their babies. People with diabetes can take preventive steps to control this disease and decrease the risk of further complications.
More