Nationwide, approval for CGM monitor for diabetes is still a bit patchy, with a dizzying array of requirements to get covered. Generally speaking, type-1s have an easier time getting covered than type-2s, especially if they are hypo unaware, have had more than three documented readings at or below 50 mg/dL in a month, and more especially if they've had an Emergency Room visit.

In theory, all it takes for approval of a CGM monitor is a signature on a form called a "Letter of Medical Necessity," which also doubles as a prescription. Each CGM company has fill-in-the-blank letters for your doc on its website. In reality, it's quite a bit more difficult. The insurance company will probably want to see your doc's notes from the last two visits, recent lab work, and 30 days or more of fingerstick meter data.

It's common to be rejected on the first round but approved on appeal.The insurance company has nothing to lose by trying to say "no." Don't let their game get your blood pressure up, but be persistent.

Once covered, your CGM will be paid for by your health insurance under what's called the Durable Medical Equipment, or DME, portion of your policy. Overall costs will depend on your coverage.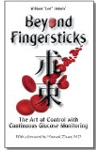 Continue Learning about Diabetes