When people with diabetes talk about insulin-to-carb ratio, they are talking about the personalized mathematics used to proactively choose how much insulin to take before eating to "cover" the meal and avoid an excursion.
Type-1 diabetics count the carbs of meals, estimating the blood sugar impact of the food, then use the insulin-to-carb ratio to determine their insulin dose before the meal. The ratio is not fixed, and may be different at different times of the day.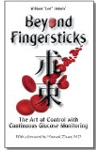 Often people with type 1 diabetes are given detailed instructions on how to establish an insulin-to-carbohydrate ratio to help them predict how much insulin to take before eating. Many are led to believe that somehow this number is written in stone and applicable at all times, but a person's insulin sensitivity, and therefore his or her insulin-to-carbohydrate ratio, may change over time. If someone loses weight, for example, the same dose of insulin will go further. In addition, the insulin sensitivity may be different at different times of the day.
Usually people are more insulin-resistant in the morning, and they often need more insulin for the same amount of carbohydrate with breakfast than they do for the same amount of carbohydrate, or even the exact same meal, at dinner. This, too, is something that you can learn only from experience.
A common recommendation that doctors, diabetes educators and dietitians make is to start with 1 unit of meal-related insulin for 10 grams of carbohydrate and see whether your blood sugar levels are reasonably well controlled. Do before-meal and after-meal finger-stick tests. A normal before-meal blood sugar level would be under about 100 for most people, and two hours after meals, the goal would be less than 140. (These are targets to shoot for; they'll be very hard to achieve initially, so don't get discouraged.)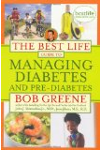 Continue Learning about Diabetes
Diabetes mellitus (MEL-ih-tus), often referred to as diabetes, is characterized by high blood glucose (sugar) levels that result from the body's inability to produce enough insulin and/or effectively utilize the insulin. Diabetes ...
is a serious, life-long condition and the sixth leading cause of death in the United States. Diabetes is a disorder of metabolism (the body's way of digesting food and converting it into energy). There are three forms of diabetes. Type 1 diabetes is an autoimmune disease that accounts for five- to 10-percent of all diagnosed cases of diabetes. Type 2 diabetes may account for 90- to 95-percent of all diagnosed cases. The third type of diabetes occurs in pregnancy and is referred to as gestational diabetes. Left untreated, gestational diabetes can cause health issues for pregnant women and their babies. People with diabetes can take preventive steps to control this disease and decrease the risk of further complications.
More