Blood glucose monitoring lets you know how that morning bowl of oatmeal, that long walk, or your medication is affecting your blood sugar. It's what clinicians call pattern management: managing your diabetes by discovering your own unique blood sugar patterns and adjusting your diet, medications, and activity accordingly. For instance, you might be one of those people who have a high blood sugar level upon waking but not after meals. Figuring out your pattern will help you and your doctor determine the type and dose of medication you'll need.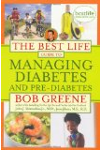 Diabetes can and will kill you if you let it, and your first line of defense is keeping your blood sugar under control. The more you test your blood sugar, the more your opportunity to control it. The more you control it, the longer and healthier your life will be. It's a pretty simple formula, when you come right down to it.

So how many times a day do you test your blood sugar now? It may surprise you to learn that amongst diabetics who bother to test at all (yes, a great many of our kind do not test, period) the most common frequency is once per day. If you use insulin, you really should be checking six times per day at a minimum. If you are on a pump, you should check ten times per day. Some really dedicated diabetics with either deep pockets or great insurance test 12 to 14 times per day.

But no one tests 288 times per day, which just happens to be the minimum testing frequency of any CGM system.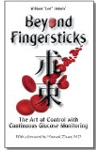 Continue Learning about Diabetes
Diabetes mellitus (MEL-ih-tus), often referred to as diabetes, is characterized by high blood glucose (sugar) levels that result from the body's inability to produce enough insulin and/or effectively utilize the insulin. Diabetes ...
is a serious, life-long condition and the sixth leading cause of death in the United States. Diabetes is a disorder of metabolism (the body's way of digesting food and converting it into energy). There are three forms of diabetes. Type 1 diabetes is an autoimmune disease that accounts for five- to 10-percent of all diagnosed cases of diabetes. Type 2 diabetes may account for 90- to 95-percent of all diagnosed cases. The third type of diabetes occurs in pregnancy and is referred to as gestational diabetes. Left untreated, gestational diabetes can cause health issues for pregnant women and their babies. People with diabetes can take preventive steps to control this disease and decrease the risk of further complications.
More