In the minds of doctors, stem cell research holds the best promise for curing type 1 diabetes. Stem cells have the capability to become cells of different types given the proper environment and the correct chemical signals, and researchers have made excellent progress in turning stem cells into insulin-producing cells.
The advantage of stem cells is that, at least in theory, they can be grown in large numbers in the laboratory for use in patients, rather than having to depend on cells from organ donors.
Some people have objected to stem cell research, of course, because most early stem cells were obtained from human embryos. However, stem cells can also be obtained from other sources, including from adult tissues and maybe even from the individual seeking treatment. The hope for stem cell research is that cells can be obtained in a way that wouldn't pose any moral or ethical dilemma and grown in large quantities, coaxed into producing insulin like normal pancreatic beta cells, and then transplanted back into the person with diabetes.
If the stem cells could be obtained from the individual with diabetes, there might not be a need to take anti-rejection drugs, though the problem of autoimmunity that caused the diabetes to begin with would remain. Some form of immunosuppressive treatment might overcome this, or the person might require periodic stem cell infusions. There is even evidence that stem cells reside in normal pancreas tissue, and there may be the possibility that these can be triggered to form new insulin-producing cells in those with either type 1 or type 2 diabetes.
Like so much in medical research, the prospect seems close because we understand many of the fundamentals, but it is still far off because there are many daunting technical challenges. Still, stem cell research is just in its infancy, and we're optimistic that the ability to grow new cells and tissues will lead to treatments for diabetes that we can only dream of at present.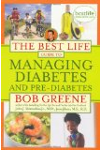 Continue Learning about Diabetes
Diabetes mellitus (MEL-ih-tus), often referred to as diabetes, is characterized by high blood glucose (sugar) levels that result from the body's inability to produce enough insulin and/or effectively utilize the insulin. Diabetes ...
is a serious, life-long condition and the sixth leading cause of death in the United States. Diabetes is a disorder of metabolism (the body's way of digesting food and converting it into energy). There are three forms of diabetes. Type 1 diabetes is an autoimmune disease that accounts for five- to 10-percent of all diagnosed cases of diabetes. Type 2 diabetes may account for 90- to 95-percent of all diagnosed cases. The third type of diabetes occurs in pregnancy and is referred to as gestational diabetes. Left untreated, gestational diabetes can cause health issues for pregnant women and their babies. People with diabetes can take preventive steps to control this disease and decrease the risk of further complications.
More