The good news with diabetes is that you can potentially lower your numbers dramatically. Here are some tips:
Exercise: Physical exercise has been shown to lower blood sugar for a day or even more afterward.
Try vinegar: Take 1 teaspoon before a meal to help keep blood sugar stable.
For a sweet fix, eat fruit: Instead of reaching for cookies or other sweets loaded with refined sugar, reach for specific fruits that are high in fiber and low in sugar such as cherries or apricots.
Take alpha lipoic acid: This supplement has shown promise to lower blood sugar levels, although mostly when administered intravenously in a medical setting. Some research suggests it may help with diabetic neuropathy symptoms as well, although this is not yet proven.
To decrease your blood sugar, eliminate bad habits that lead to what I call "O-o-t"-y ("out-of-target") blood sugars. Pick two or three of these habits and say bye-bye! These habits might include:
snacking when your blood sugar is high
eating without checking your blood sugar
skipping boluses or corrections
Cutting out candy bars and soft drinks
Getting down on yourself for a high blood sugar (it happens to the best of us; don't use it as an excuse to quick trying!)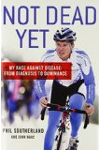 Continue Learning about Diabetes
Diabetes mellitus (MEL-ih-tus), often referred to as diabetes, is characterized by high blood glucose (sugar) levels that result from the body's inability to produce enough insulin and/or effectively utilize the insulin. Diabetes ...
is a serious, life-long condition and the sixth leading cause of death in the United States. Diabetes is a disorder of metabolism (the body's way of digesting food and converting it into energy). There are three forms of diabetes. Type 1 diabetes is an autoimmune disease that accounts for five- to 10-percent of all diagnosed cases of diabetes. Type 2 diabetes may account for 90- to 95-percent of all diagnosed cases. The third type of diabetes occurs in pregnancy and is referred to as gestational diabetes. Left untreated, gestational diabetes can cause health issues for pregnant women and their babies. People with diabetes can take preventive steps to control this disease and decrease the risk of further complications.
More