Make any three of the following changes to help control your A1c – a commonly used three-month average measure of your blood sugar:
Check more often. Using a meter four to five more times per day can help reduce A1cs up to 3 points. (I check twelve to twenty times per day!)
Make more, smaller corrections. Try a small bolus when you're above 150, so that you never get to 200.
Eat better. Add one vegetable and one fruit to your diet.
Start exercising more often. You will feel better and achieve better sugar levels.
Focus on your fourteen-day average. Can you lower it 10 points or even 20? Shoot for a fourteen-day average below 130, as this will give you a better overall picture of where your A1c is going.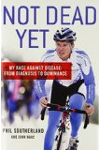 Talk to your doctor about how you can lower your A1C level if you have diabetes. Because the A1C level reflects your average blood sugar control over the last three months, you'll need to find ways to keep your blood sugar closer to normal levels. Here are some tips:
Monitor your blood sugar levels more often. That may reveal when levels tend to creep up.
Watch your diet. Perhaps your meal plan needs adjustment or you may not be following it as closely as you should.
Include exercise. Try to exercise at least 30 minutes each day to help regulate blood sugar levels.
Change your insulin schedule, but do not do this without the advice of your doctor. You may want to switch to an insulin pump or multiple insulin injections each day to strive for tighter control.
Continue Learning about Diabetes