It is important to avoid overeating to help prevent diabetes. But it's not easy. How you prevent overeating depends on what kind of eater you are.
Some people have external eating behavior, which means they respond not just to hunger but to external cues such as eating opportunities—the birthday cake at an office party, the second helpings available at the dinner table. Other people are emotional eaters, who eat to affect their moods. Emotional eating is particularly tough to change. If you are an emotional eater, try making a list of activities besides eating that you enjoy, and keep the list handy when you have an urge to overeat.
Another approach is to wait out the urge to eat. Give yourself 10 minutes. After 10 minutes, if you really want to eat, have a small portion and then remove the rest of the food so you're not tempted to eat it. You may also try calling a friend or family member to take your mind off eating.
If you have an unhealthy relationship with food, especially if you are diabetic, start taking the baby steps to a better diet. Consider thinking about how you came to have bad eating habits. If it's a family tradition, or cultural, recognize that you will not betray your family or your heritage if you pass on eating certain dishes and stop preparing food the way your people have for generations.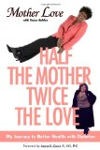 Before you eat, take a moment to rate your hunger. Think about how hungry you physically feel. Your goal is to eat when you are hungry but stopping when you are comfortably full.
Try not to put off eating for too long. Waiting until when you are starving and unable to concentrate—may lead to overeating. When you first start to feel any of the symptoms of physical hunger—stomach pangs or growling, emptiness in the stomach, irritability, headache, low energy/fatigue, difficulty concentrating—you should probably start to think about eating.
We often let the sight of food tempt us when we are comfortably full. Before you indulge, take a step back and think about how you feel. Did you just eat a few minutes ago? Are you eating in response to an emotion or because you are experiencing physical hunger?
Think of alternatives to eating for when these temptations arise. Some ideas are:
drink a bottle of spring water
take a walk to change the scenery
do another form of exercise (sit-ups, running, swimming, tennis, etc.)
call a friend or family member
read a book or magazine
work on a hobby
play a game with someone else
Continue Learning about Diabetes
Diabetes mellitus (MEL-ih-tus), often referred to as diabetes, is characterized by high blood glucose (sugar) levels that result from the body's inability to produce enough insulin and/or effectively utilize the insulin. Diabetes ...
is a serious, life-long condition and the sixth leading cause of death in the United States. Diabetes is a disorder of metabolism (the body's way of digesting food and converting it into energy). There are three forms of diabetes. Type 1 diabetes is an autoimmune disease that accounts for five- to 10-percent of all diagnosed cases of diabetes. Type 2 diabetes may account for 90- to 95-percent of all diagnosed cases. The third type of diabetes occurs in pregnancy and is referred to as gestational diabetes. Left untreated, gestational diabetes can cause health issues for pregnant women and their babies. People with diabetes can take preventive steps to control this disease and decrease the risk of further complications.
More