If you or a loved one has diabetes, you should try and learn as much as you can about your condition. Websites, such as this one, can be very helpful, and the American Diabetes Association, Joslin Diabetes Center and DLife also have informative websites. But you should also consider meeting with a diabetes educator. A diabetes educator is usually a nurse or a dietitian (but sometimes a pharmacist or exercise physiologist) who has additional training in diabetes. An educator can teach you specifically about your diabetes, such as how to check your blood glucose, how to inject insulin, how to plan meals, how to exercise safely with diabetes and so much more. Ask your doctor for a referral to an educator (Medicare and most insurance companies cover visits). If you're having trouble finding an educator in your area, go to the American Association of Diabetes Educators' website at www.diabeteseducator.org and you can find someone near you.
If you or someone you love is a diabetic, and you guys are not acquainted with the American Diabetes Association (ADA), make the connection. It's one way to learn more about diabetes, keep abreast of research and new discoveries, learn about meal planning, and get a heads-up about ADA Diabetes Expos and other events in your area, among other things. You can connect with the ADA by visiting its website or by calling information or checking your local phone book for the ADA chapter nearest you. To contact the ADA by mail, write to: American Diabetes Association, ATTN: National Call Center, 1701 North Beauregard Street, Alexandria, VA 22311.You can also contact the ADA by phone, and the call won't cost you a dime: 1-800-DIABETES (1-800-342-2383). Phone lines are open Monday through Friday, 8:30 a.m. to 8:00 p.m. EST. Live help is standing by. Representatives can provide you with general information on diabetes and refer you to additional sources of information.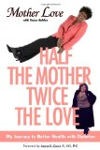 Continue Learning about Diabetes
Diabetes mellitus (MEL-ih-tus), often referred to as diabetes, is characterized by high blood glucose (sugar) levels that result from the body's inability to produce enough insulin and/or effectively utilize the insulin. Diabetes ...
is a serious, life-long condition and the sixth leading cause of death in the United States. Diabetes is a disorder of metabolism (the body's way of digesting food and converting it into energy). There are three forms of diabetes. Type 1 diabetes is an autoimmune disease that accounts for five- to 10-percent of all diagnosed cases of diabetes. Type 2 diabetes may account for 90- to 95-percent of all diagnosed cases. The third type of diabetes occurs in pregnancy and is referred to as gestational diabetes. Left untreated, gestational diabetes can cause health issues for pregnant women and their babies. People with diabetes can take preventive steps to control this disease and decrease the risk of further complications.
More