Exercise is one piece of the equation to managing diabetes. A healthy diet and medications are the other pieces. Exercise can help lower your blood sugar. Try checking your blood sugar before exercise and again afterward. In type 2 diabetes exercise can also help manage our weight which in turn could help insulin sensitivity, or how well our insulin works.
You already know how essential physical activity is to your heart, bones, and whole body. But it can also have a special benefit for people at risk of getting diabetes.

Exercise can help increases the sensitivity of your muscles to receive glucose (blood sugar). When you exercise, it releases insulin to transport that glucose-based fuel to your muscles and makes the insulin work better in getting glucose into your cells so that the glucose can be used-rather than leaving it at high levels in your bloodstream.

In fact, it's rare to find someone who exercises who doesn't decrease their blood sugar levels at the same time.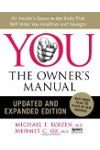 Continue Learning about Diabetes
Diabetes mellitus (MEL-ih-tus), often referred to as diabetes, is characterized by high blood glucose (sugar) levels that result from the body's inability to produce enough insulin and/or effectively utilize the insulin. Diabetes ...
is a serious, life-long condition and the sixth leading cause of death in the United States. Diabetes is a disorder of metabolism (the body's way of digesting food and converting it into energy). There are three forms of diabetes. Type 1 diabetes is an autoimmune disease that accounts for five- to 10-percent of all diagnosed cases of diabetes. Type 2 diabetes may account for 90- to 95-percent of all diagnosed cases. The third type of diabetes occurs in pregnancy and is referred to as gestational diabetes. Left untreated, gestational diabetes can cause health issues for pregnant women and their babies. People with diabetes can take preventive steps to control this disease and decrease the risk of further complications.
More