Smoking is hazardous to everybody's health - doubly, triply so for diabetics. "The best-known effect of smoking is that it causes cancer," says an American Diabetes Association (ADA) item under the header "Smoking Hurts Your Health." The item goes on to warn, "Smoking can also aggravate many problems that people with diabetes already face, such as heart and blood vessel disease." The ADA then offers the following eleven points of light:
-Smoking cuts the amount of oxygen reaching the tissues. The decrease in oxygen can lead to a heart attack, stroke, miscarriage, or stillbirth.
-Smoking increases your cholesterol levels and the levels of some other fats in your blood, raising your risk of a heart attack.
-Smoking damages and constricts the blood vessels. This damage can worsen foot ulcers and lead to blood vessel disease and leg and foot infections.
-Smokers with diabetes are more likely to get nerve damage and kidney disease.
-Smokers get colds and respiratory infections easier.
-Smoking increases your risk for limited joint mobility.
-Smoking can cause cancer of the mouth, throat, lung, and bladder.
-People with diabetes who smoke are three times as likely to die of cardiovascular disease as are other people with diabetes.
-Smoking increases your blood pressure.
-Smoking raises your blood sugar level, making it harder to control your diabetes.
-Smoking can cause impotence.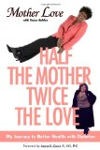 Continue Learning about Diabetes
Diabetes mellitus (MEL-ih-tus), often referred to as diabetes, is characterized by high blood glucose (sugar) levels that result from the body's inability to produce enough insulin and/or effectively utilize the insulin. Diabetes ...
is a serious, life-long condition and the sixth leading cause of death in the United States. Diabetes is a disorder of metabolism (the body's way of digesting food and converting it into energy). There are three forms of diabetes. Type 1 diabetes is an autoimmune disease that accounts for five- to 10-percent of all diagnosed cases of diabetes. Type 2 diabetes may account for 90- to 95-percent of all diagnosed cases. The third type of diabetes occurs in pregnancy and is referred to as gestational diabetes. Left untreated, gestational diabetes can cause health issues for pregnant women and their babies. People with diabetes can take preventive steps to control this disease and decrease the risk of further complications.
More