In the fully proactive approach to CGM, you need to accept it as both crystal ball and tutor. You can use it to look forward, yes, but you can also use it to look back. You can study the mistakes and victories of the past, and like any good student of history, you can learn from the past and apply those lessons to the future.

Used this way, CGM turns you into the ultimate expert on your own personal diabetes.

One way to help you be proactive is to keep your meter accessible. At a recent conference I noticed that many of my fellow friends with diabetes had taken to putting their CGM monitors in their pockets. I've even been guilty of doing this myself too, but I find that out-of-sight is out-of-mind. Literally. The alarms still work fine, but a monitor in a pocket doesn't get looked at as frequently as one on a belt. It's hard to be proactive when you've got extra steps separating you from your system.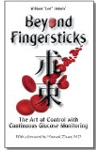 Continue Learning about Diabetes
Diabetes mellitus (MEL-ih-tus), often referred to as diabetes, is characterized by high blood glucose (sugar) levels that result from the body's inability to produce enough insulin and/or effectively utilize the insulin. Diabetes ...
is a serious, life-long condition and the sixth leading cause of death in the United States. Diabetes is a disorder of metabolism (the body's way of digesting food and converting it into energy). There are three forms of diabetes. Type 1 diabetes is an autoimmune disease that accounts for five- to 10-percent of all diagnosed cases of diabetes. Type 2 diabetes may account for 90- to 95-percent of all diagnosed cases. The third type of diabetes occurs in pregnancy and is referred to as gestational diabetes. Left untreated, gestational diabetes can cause health issues for pregnant women and their babies. People with diabetes can take preventive steps to control this disease and decrease the risk of further complications.
More