The modern transmitters are just small enough in their metal content that more than half the time you can waltz through the airport metal detector unmolested. The monitor can be thrown in the x-ray bucket with your insulin pump, keys, wallet, shoes, and laptop computer with no risk of harm.

However, on a recent trip I was screened by one of those new peek-through-your clothes scanners at the Albuquerque airport and apparently my CGM looked suspiciously like a small bomb taped on my body. My advice: announce to security that you have a semi-implanted medical device on your body before entering this kind of scanner.

To make the airport security odyssey a little easier, there are several things you can do. Some CGM makers will provide you with a wallet card that explains to security what you are wearing. Get it laminated to make it look more professional. Also ask your doctor for a letter on office or clinic letterhead explaining your condition, your gear, and your needs. This will also help reduce the risk of having your glucose fluid and emergency insulin seized.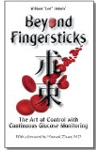 Continue Learning about Diabetes
Diabetes mellitus (MEL-ih-tus), often referred to as diabetes, is characterized by high blood glucose (sugar) levels that result from the body's inability to produce enough insulin and/or effectively utilize the insulin. Diabetes ...
is a serious, life-long condition and the sixth leading cause of death in the United States. Diabetes is a disorder of metabolism (the body's way of digesting food and converting it into energy). There are three forms of diabetes. Type 1 diabetes is an autoimmune disease that accounts for five- to 10-percent of all diagnosed cases of diabetes. Type 2 diabetes may account for 90- to 95-percent of all diagnosed cases. The third type of diabetes occurs in pregnancy and is referred to as gestational diabetes. Left untreated, gestational diabetes can cause health issues for pregnant women and their babies. People with diabetes can take preventive steps to control this disease and decrease the risk of further complications.
More