Ask your diabetic specialists and healthcare providers that you trust the contact information or referral to a registered dietitian (RD) that provides treatment to their diabetic patients. A RD who is a certified diabetes educator or working in a diabetic clinic is ideal as a diabetic nutrition expert. You should see a RD regularly, if you do not relate with one RD you should try other RD until you find the one that you can relate to and that feels right for you.
The first step is to check with your physician to see if they may have a list of recommended nutritionists in your area. Another great place to look is the American Diabetes Association
www.diabetes.org.
They have registered professionals listed in their database.
Visit the Academy of Nutrition and Dietetics' "Find a Registered Dietitian" http://www.eatright.org/programs/rdfinder/. Enter in your zip code. Click on "Expertise Area" and check the boxes for "Individual Consultation" and "Diabetes." Then you'll have a list of the RDs (nutritionists) in your area that are best able to help you with diabetes care. Also, consider asking your physician for a referral. Best of luck.
You know you're in good hands if your nutritionist is a registered dietitian (RD) because, at minimum, she has a bachelor's degree in nutrition or a related field, has completed an internship in the nutrition field, and passed a comprehensive nutrition exam. Like MDs, RDs must stay up to date in their field to keep their license. A nutritionist who is not an RD is also usually a perfectly good choice as long as she has a nutrition degree from an accredited college. Your nutritionist can give you the extra help necessary to lose weight or bring your prediabetes, diabetes, blood pressure, or cholesterol under control. She can also help you with any special dietary needs if you have kidney or liver disease. Some dietitians are also Certified Diabetes Educators (CDEs) which means they have even more training in helping to manage diabetes.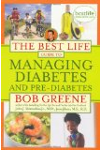 Continue Learning about Diabetes
Diabetes mellitus (MEL-ih-tus), often referred to as diabetes, is characterized by high blood glucose (sugar) levels that result from the body's inability to produce enough insulin and/or effectively utilize the insulin. Diabetes ...
is a serious, life-long condition and the sixth leading cause of death in the United States. Diabetes is a disorder of metabolism (the body's way of digesting food and converting it into energy). There are three forms of diabetes. Type 1 diabetes is an autoimmune disease that accounts for five- to 10-percent of all diagnosed cases of diabetes. Type 2 diabetes may account for 90- to 95-percent of all diagnosed cases. The third type of diabetes occurs in pregnancy and is referred to as gestational diabetes. Left untreated, gestational diabetes can cause health issues for pregnant women and their babies. People with diabetes can take preventive steps to control this disease and decrease the risk of further complications.
More