You should know the following about calibration for your CGM monitor:
Does the CGM have a built-in meter for calibration? If so, can you use an outside meter?
If not, will your insurance company cover the strips for it? (Don't assume that just because they'll help you out with the CGM and sensors that they'll cover the strips for it.)
Can you enter as many fingersticks as you want, or will the system only accept them at certain times?
If you can use an outside meter does the menu start where the CGM thinks you are to limit your "scroll time," or does it always start at 100, forcing you to scroll up or down each time you calibrate?
If your system is built into an insulin pump that talks to a fingerstick meter do you have the option of not using a fingerstick reading to calibrate? (In other words, are you forced to use every fingerstick as a calibration stick?)
You should know the following about the timing of calibration for your CGM monitor:
How often do you need to calibrate?
Will the system give you advance warning reminders of upcoming calibrations?
If so, can you choose how much warning time you want, or do you have to use a factory default?
Do you have to calibrate at a specific time or only by a specific time?
You should know the following about calibration limits for your CGM monitor:
What is the range of fingersticks the system will accept for calibration?
Will the system shut you down if you are above range when a calibration is required?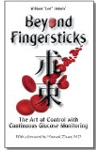 Continue Learning about Diabetes
Diabetes mellitus (MEL-ih-tus), often referred to as diabetes, is characterized by high blood glucose (sugar) levels that result from the body's inability to produce enough insulin and/or effectively utilize the insulin. Diabetes ...
is a serious, life-long condition and the sixth leading cause of death in the United States. Diabetes is a disorder of metabolism (the body's way of digesting food and converting it into energy). There are three forms of diabetes. Type 1 diabetes is an autoimmune disease that accounts for five- to 10-percent of all diagnosed cases of diabetes. Type 2 diabetes may account for 90- to 95-percent of all diagnosed cases. The third type of diabetes occurs in pregnancy and is referred to as gestational diabetes. Left untreated, gestational diabetes can cause health issues for pregnant women and their babies. People with diabetes can take preventive steps to control this disease and decrease the risk of further complications.
More