Most of the current glucose meters use very little blood, and it makes sense to choose one that requires only a very small amount so that the needle stick doesn't have to be painful. Note that meters that require only small amounts of blood often allow you to collect the sample from spots other than your fingertips; this is often called alternative-site testing and may be helpful if your fingertips are getting sore from frequent testing. The forearm is often recommended, but it's frequently more difficult to get blood from this area because there is not as much blood flowing near the surface of the skin as there is in the fingertips, and many people have a lot of hair, which prevents the drop from staying in place until it's drawn up into the strip. A lancet device that applies a small amount of suction after the needle stick (for example, the Vaculance) sometimes makes testing on the forearm easier.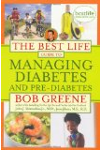 Continue Learning about Diabetes
Diabetes mellitus (MEL-ih-tus), often referred to as diabetes, is characterized by high blood glucose (sugar) levels that result from the body's inability to produce enough insulin and/or effectively utilize the insulin. Diabetes ...
is a serious, life-long condition and the sixth leading cause of death in the United States. Diabetes is a disorder of metabolism (the body's way of digesting food and converting it into energy). There are three forms of diabetes. Type 1 diabetes is an autoimmune disease that accounts for five- to 10-percent of all diagnosed cases of diabetes. Type 2 diabetes may account for 90- to 95-percent of all diagnosed cases. The third type of diabetes occurs in pregnancy and is referred to as gestational diabetes. Left untreated, gestational diabetes can cause health issues for pregnant women and their babies. People with diabetes can take preventive steps to control this disease and decrease the risk of further complications.
More