A certified diabetes educator (CDE) is someone who has special training and experience in counseling people on all aspects of their diabetes care. Most certified diabetes educators are nurses or registered dietitians who undergo additional training. They know their stuff: they've had to log many hours of teaching and counseling people with diabetes before taking a certification exam. Like nutritionists, many work in hospital settings, but some are in private practice. They are often key people in the diabetes self-education programs run by many hospitals and other health care organizations. They counsel pregnant women with diabetes and many times are the frontline health care providers who, under a physician's supervision, help people with type 1 diabetes adjust their insulin regimens.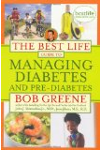 A certified diabetes educator (CDE) is a certification that is awarded by the National Certification Board for Diabetes Educators using select criteria and a written examination. Candidates applying for CDE are typically licensed healthcare professionals---nutritionists, social workers, nurses, physicians, physical therapists, et al----who have experience working in a defined role as diabetes educators, not for those who may perform some diabetes related functions as part of or in the course of other usual and customary duties.
A certified diabetes educator is an individual who possesses distinct and specialized knowledge in diabetes self-management education. This credential is administered by the National Certification Board for Diabetes Educators.
According to the American Association of Diabetes Educators "Diabetes educators are healthcare professionals who focus on educating people with and at risk for diabetes and related conditions achieve behavior change goals which, in turn, lead to better clinical outcomes and improved health status. Diabetes educators apply in-depth knowledge and skills in the biological and social sciences, communication, counseling, and education to provide self-management education/self-management training." Certified Diabetes Educators (CDE) are required to complete practice hours and pass a standard exam.
A certified diabetes educator (CDE) is a healthcare professional trained to help people with diabetes improve their health and cope with the challenges of the disease. "A CDE may be the single most important provider to ensure success in living well with diabetes," says Gregg F. Gerety, MD, an endocrinologist in Albany, New York. "Working with a diabetes educator leads to a better understanding of what diabetes is and how it can be best managed to live well and remain problem-free. The patients who do best have the right treatment tools and self-management skills."
Continue Learning about Diabetes Prevention