Exercise can help reduce the risk of type 2 diabetes. People who are not active are more likely to develop type 2 diabetes, which means glucose in the blood can't get into the cells. Because glucose can't get in the cells, it builds up in the blood and gets carried around the body. This can cause damage to organs.
Becoming more physically active can help reduce your risk of type 2 diabetes. It's easy to build physical activity into your day:
Take a brisk walk during lunchtime.
Take the stairs instead of the elevator or park farther away from your office.
Join a community program like the YMCA as a family and choose activities that everyone can enjoy.
Trinity Health is a Catholic health care organization that acts in accordance with the Catholic tradition and does not condone or support all practices covered in this site. In case of emergency call 911. This site is educational and not a substitute for professional medical advice, always seek the advice of a qualified health care provider.
One of the most effective ways to lower your risk of diabetes is to be physically active. You don't have to join a gym (unless you want to!), just get your body moving—and your heart pumping—for at least 30 minutes a day, five days a week. Exercise ramps up fat burning and improves insulin sensitivity, which helps your body use glucose efficiently. So, make time in your schedule to run, bike or even dance. Just be sure you get a mix of strength, stamina and flexibility into your exercise routine.
According to the International Diabetes Federation, up to 80 percent of type 2 diabetes is preventable by maintaining a healthy diet and increased physical activity. These studies support exercise as part of a comprehensive treatment for diabetes.
Lifestyle changes, including physical activity, are significantly more effective than medication (metformin) in reducing the risk of type 2 diabetes. This important study found that lifestyle intervention that included 150 minutes per week of regular exercise reduced the development of adult-onset diabetes by 58 percent compared to 31 percent with the drug metformin. A total of 3,234 men and women age 51 years participated in this three-year study.
Vigorous physical activity reduces the risk of developing type 2 diabetes by 23 to 46 percent. Researchers followed a large population sampling of 70,102 women ages 40 to 65 years for eight years. The study found that, depending on physical exercise, the women could reduce their risk for type 2 diabetes by almost half. Walking was judged to be on the lower end of activity, yielding about a 23 percent drop, with more vigorous exercise developing greater benefits.
Moderately and highly active people live more years diabetes free than people who don't exercise. Again underscoring the importance of a lifestyle that includes regular exercise, this study of 5,209 men and women ages 28 to 62 lasted 46 years. Researchers found that life expectancy also increased in those engaged in moderate to high levels of physical activity.
The amount a man exercises is proportionate to the reduced risk of developing type 2 diabetes. Once more, a direct correlation was discovered between how much a person exercises and the reduced risk of developing diabetes. A five-year study followed 21,271 men ages 40 to 84 years and discovered that engaging in vigorous exercise once per week reduces the risk by 23 percent; working out 2 to 4 times per week reduces it by 38 percent; and exercising five times per week reduces it by 42 percent.
Comprehensive research shows that from 30 to 50 percent of new diabetes diagnosed each year may be caused by too little exercise. Exercise can cut your risk of type 2 diabetes. Researchers believe that regular and ongoing exercise and activity such as walking, gardening, housework, playing with kids and grandkids, bowling, tennis, hiking or any other enjoyable activity, can make a significant difference for diabetics.
Exercise plays a key role in controlling blood glucose, yet in this case, the theory "no pain, no gain" is not valid. For the first time, research shows that light exercise just as much as the heavy aerobic kind reduces risk of developing diabetes.
While researchers found that volunteers who spent the most time exercising gained the greatest level of diabetes protection, they also saw that people who walked or did other non strenuous activities boosted their insulin sensitivity significantly.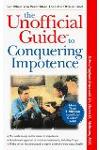 More About this Book
Unofficial Guide to Impotence
The Unofficial Guide to Conquering Impotence delivers the inside scoop on impotence: the truth about Viagra, what treatments really work, and how lifestyle changes can aid in conquering...
Continue Learning about Diabetes Prevention