Is dental health really that important with diabetes?
Dental health is even more important if you have diabetes. Gum disease (periodontitis) develops and progresses more rapidly in people with diabetes. And the reverse also happens: oral infections contribute to elevations in blood glucose levels.

I recommend that anyone with diabetes visit their dentist at least 4 times annually for a thorough cleaning and check-up, in addition to practicing proper dental care at home.
Dental health is extremely important for anyone with diabetes. Diabetes increases the chance of infections in the body. That's why your diabetes doctor reminds you to check your skin and feet for any possible infections and also see your dentist regularly. Daily oral care, including brushing and flossing your teeth, is something you can do to prevent serious gum diseases (periodontal disease). Cleaning your teeth after meals and seeing your dentist if you notice an oral health problem or have a loose tooth or broken denture can save you from more serious problems down the road.
Getting your teeth cleaned twice a year will do more to lower your blood sugar than any of our diabetes pills. Yep. It matters that much. Getting a gum infection creates a low-grade drain on the system that kicks your blood sugar up every minute of every day.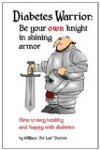 Good oral health is very important for people with diabetes. Studies have shown that gum disease can make it harder to control your blood sugar and can contribute to the worsening of kidney or heart complications. Taking control of your oral health is two-fold. First, establish a relationship with a dental practice and see them regularly for cleanings and exams. Second, practice good dental hygiene daily at home. One product that has been tested and found to help people with diabetes improve their gum health is a Water Flosser. Added to tooth brushing, it is an easy and effective alternative to string floss.
Diabetes can put you at greater risk for developing some oral health problems, such as gum disease, infections or delayed healing.

Good oral hygiene habits, including professional cleanings at the dental office, are important if you are to control the progression of gum disease and other oral health problems. Regular dental checkups and periodontal screenings are important for evaluating overall dental health and for treating dental problems in their initial stages. Your dentist may recommend more frequent evaluations and preventive procedures, such as teeth cleaning, to maintain good oral health.