Over time, elevated blood sugar levels can cause nerve damage that interferes with transmission of signals related to arousal and sexual function, as well as blood vessel damage that reduces blood flow to the penis needed for an erection. In addition, many diabetics also have high blood pressure. Diuretics and beta blockers, which used to treat high blood pressure, can cause erectile dysfunction (ED).
Losing weight and exercising are two effective ways diabetics can get their blood sugar and blood pressure under control. If erection problems persist, your doctor can prescribe treatments that can help you get and maintain an erection.
Men with diabetes are at higher risk for erectile dysfunction (ED) than men without the disease. In fact, ED is sometimes the first sign that a man has diabetes. The disease, characterized by high blood sugar, can cause damage to blood vessels and nerves everywhere in the body, including the penis. That makes it difficult for the penis to respond to messages from the brain to release chemicals that promote blood flow to engorge the penis and create an erection. Doctors often prescribe a phosphodiesterase-5 inhibitors (PDE-5) drug such as Viagra, Cialis, and Levitra to diabetic men. As long as you're able to become sexually aroused, the drugs can work for you. If they don't, there are other options such as a vacuum pump device, medicated suppository inserted into the urethra, injections into the penis and surgery.
Erectile dysfunction (ED) in men is the most common sexual problem in diabetes, and diabetes is high on the list of causes of ED. A generation ago, it was commonly thought that in most cases ED was caused by psychological problems, such as life stresses, anxiety or depression.
These things are sometimes to blame, but we now recognize that ED is usually a vascular disease; in other words, poor blood flow to the erectile tissues of the penis is the most common reason men have difficulty achieving or maintaining erections. Because insulin resistance and obesity cause diabetes, high blood pressure and lipid abnormalities, all of which cause arterial blockage, it's no surprise that men with diabetes have such a high risk of ED. In fact, ED may be an early sign of widespread vascular disease. Many studies have shown a link between ED and heart disease, and it's not always in older men. For example, a study done by the Mayo Clinic found that men between the ages of 40 and 49 with ED were twice as likely to have heart disease as those with no erectile problems.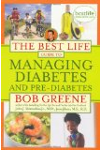 Some men with diabetes have impotence, also called erectile dysfunction or ED. Erectile dysfunction (ED) is when a man can no longer have or keep an erection. Over time, blood vessels and nerves in the penis can become damaged. ED can also be caused by other conditions, such as prostate or bladder surgery. Certain medicines, such as some pills for high blood pressure or depression, may cause ED. Pills for stomach ulcers or heartburn may also cause it. Ask your health care provider if ED is a side effect of any of your medicines. There may be other pills you can take.
Continue Learning about Diabetes Complications